news Other Countries
7/2/2007 13:33

Hansel et Gretel adapté en Corée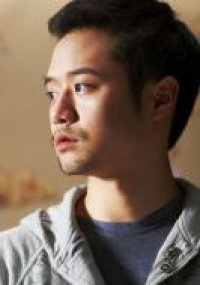 The Grimm Brothers' Hansel and Gretel, which will be made into a movie in 2007 by Antarctic Journal's korean director Im Pil-Seong, will be played by Cheon Jeong-Myeong, who starred in the 2006 thriller movie Les Formidables. Young actors will also be part of the cast, playing 3 brother and sisters, and great names of Chungmuro will be operating for this movie.
Hansel and Gretel will begin shooting on february 27th, and last 4 months in Jeju, Busan and Gyeongju.
[Source : Cine21]
Elise
21/5/2006 17:58

Choi Min-Shik et Bong Joon-Ho à Cannes contre les quota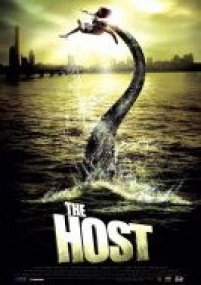 It seems that every day, Choi Min-Shik and Bong Joon-Ho play the watchmen in front of the Palais Lumière, around 8 pm, on the beginning of the night galas. They are protesting against the movie quotas reductions in Korea. Though Bong Joon-Ho is here to present his new movie The Host (괴물) in world premiere, Choi Min-Shik hasn't any movie to present during the festival, which means he made the trip only for the demonstration.
Elise
18/5/2006 16:30

Paris Cinéma pays tribute to young Korean cinema.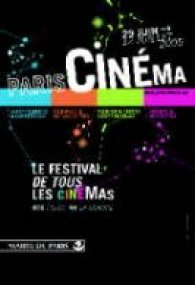 Film Festival Paris Cinéma will take place in Paris from june 27th to july 11th 2006 and will pay tribute to new Korean Cinema through a retrospective called Nouveau Cinéma Coréen. An IM Sang-Soo retrospective will be held in the director's presence with a Masterclass. First works of young directors such as BONG Joon-Ho, PARK Chan-Wook, KIM Ji-Wun and RYU Seung-Wan will be shown for the first time in France. 15 Korean movies unseen in France will be shown in a panorama called Nouveau Cinéma Coréen (2000-2005). Experimental cinema will be present with a tribute to Nam Jun Paik, a Carte Blanche to the Busan Contemporary Art Biennale and a meeting between artists Kim Woo-Djae and Jean-Claude Rousseau.
Ordell Robbie
9/4/2006 5:49

Jasmine Women : a release date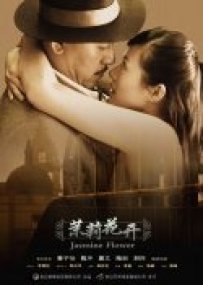 Jasmine Women
wille be released in the end of April in China. The film will also be released in Japan and Taiwan. You can watch the trailer
here
.
Aurélien
2/10/2005 15:24

Dongmakgol in history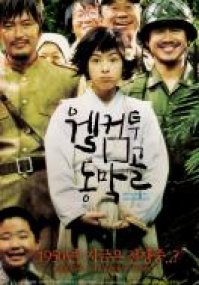 It was expected, it's done. Showbox, which still shows the movie on 200 screens, said that Welcome to Dongmakgol will this week-end be the fourth in korean history to reach the 8 millions sells, but will also beat the Friend's score.
Welcome to Dongmakgol shows with innoncence and humanism the ravages of war, while in a small village during korean war, an american soldier, a north korean compagny and some south korean troups encounter.
Elise
11/5/2005 22:41

Seven Swords & Seven Swords of Mt Tian videos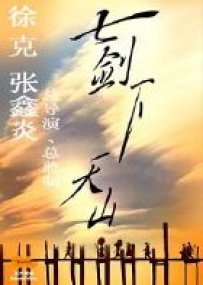 Seven Swords will ultimately be present in Cannes but only through a promotional video during the Film Market of the festival. In the meantime, in China, the filmcrew just formalized the end of the production with a press conference where were revealed official posters (go here for highest resolution) of each main characters, along with a "making-of" promotional video (the same that'll be screened in Cannes ?). The documentary footage of the event proposes, in the middle of the interviews, only a few glimpse of the promo video that the most impatient ones will surely preview. The pictures caught doesn't reveal much on the movie itself, alright but the few chords of a soundtrack apparently attributable to Kenji Kawai, are rather convincing. The mentionned video is about 6 minutes long and for more comfort, it is recommanded to download it using a software like NetTransport : Conférence Seven Swords.
Until we get a more consequent trailer (at least 3 minutes for the series) and of better quality, the TV series Seven Swords of Mt Tian also discovers itself a bit more with two one-minute long videos wich don\'t disclose much as a matter of fact, on the whole "show", but only on a few sequences probably situated at the beginning of the series, while the post-production is still in progress (additionals scenes asked by Tsui Hark, dubbing of certain sequences, edting...) and the broadcasting on the chinese TV channel CCTV stay fixed at october of this year : Seven Sword of Mt Tian videos A & B.
Astec translated by
Archibald
30/4/2005 15:49

News Seven Words and Seven Swords of Mt. Tian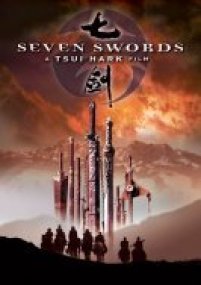 We finally had to wait for the official annoucement of Cannes 2005 selection to be definitely sure of the non-attendance of Seven Swords in the schedule. Initially announced to be screened \"hors competition\", and later removed, a few chinese news websites suggested even lately, a possible viewing of Tsui Hark\'s latest movie on the croisette. For that matter Seven Swords isn\'t the only asian \"blockbuster\" absent since The Myth, the new Jackie Chan and The Promise, Chen Kaige\'s wu xia pan, aren\'t announced neither whereas they\'re were expected. To discover Seven Swords you\'ll have to wait, for the luckiest, until july, official date of chinese sneak preview. As for France, if Pathe, who distributes the film (Asian Star will be in charge of the manufacturing of the DVD), expected a summer release, it\'s been delayed to autumn 2005, the french distributor website announcing september 14th as release date in french theatres. You can notice with the opening of the official website of the film, the presence of the \"synthetic\" Kenji Kawai, Mamoru Oshii\'s regular composer, in charge of Seven Swords soundtrack. An excellent surprise which stirs up curiosity about final result. It was during the last festival de Cannes that the two men met each other and it\'b be because of the work the japanese composer did on GITS Innocence that Tsui Hark approached him.
The first part of the TV series including about 70 episodes, shot beside the movie (maybe the first one if it succeed), is also in the post-production phase. Here too, are mentionned gigantic amounts for the format, rights for forty episodes already shot has been sold at unencountered prices for China. This first part of the series is scheduled to be broadcasted in China for october of this year while the filming of the rest, about thirty episodes, should start beginning 2006. Apparently Cheung Kam-Yim, supervisor of the series along with Tsui Hark, who sparked, for the most part, the project off, is not involved anymore ; the guy, unsatisfied of permanent changes in the script and, his writer friend Liang Yu-Sheng urging upon him, fell back on a new TV adaptation of a Liang\'s wu xia pan novel, but produced by another studio. Let\'s hope an international distributor will be interested by this tv series, wich wouldn\'t be amazing in view of the \"buzz\" surrounding the movie and the means carried out (co-prod China/HK/Korea).
Astec
translated by
Archibald
3/12/2003 9:24

Ong Bak outside Asia and Tony Ja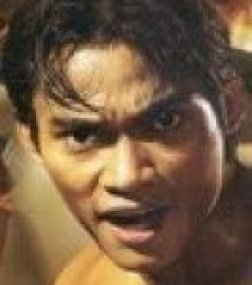 About the futur release of Ong Bak outside Asia, EuropaCorp (the studio founded by Luc Besson) has bought the rights for Australia, Europe and the American continent. The movie will be re-edited in France with the help of Prechya Pinkaew. This international cut of the movie will be distributed in any country which will buy the movie to Europa.
About Tony Ja, his next movie will be coproduced by EuropaCorp, or at least distributed internationaly by the company.
Many thanks to Raf for the info
François
1/8/2003 3:34

Warriors of Heaven and Hearth, My Wife is a Gangster 2, Natural City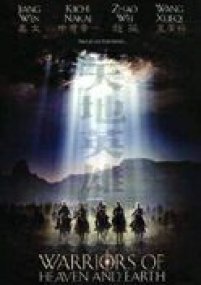 3 trailers for 3 blockbusters coming from China and Korea.
Warriors of Heaven and Hearth : postponed in order to avoid a too harsh concurrence with Hero in China, shooting of some additional action scenes to make it even mroe spectacular, direct references to Akira Kurosawa (here the Magnificient Seven)... The official website of this action blockbuster has just opened: Click, and features a first trailer.
My Wife is a Gangster 2: after the success of the first movie (already about to be remaked in the US with J-Lo), here come a sequel, again with Shin Eun-kyung. Zhang Zi-Yi will appear in a cameo. Official Website (in korean) and trailer (stream RM).
Natural City: another big budget from Korea, with a matrix-like science fiction style (means "big SFX with leather clothes"). The movie is directed by Min Byeong-Cheon and features Lee Jae-Un and Yoo Ji-tae. The story takes place in 2100 in submarine cities after the destruction of the world. Have a look at the trailer.
sources: monkeypeaches.com, koreanfilm.org, wu-jing.org