news Hong-Kong
23/1/2007 19:04

Alain Delon s'exile chez Johnnie To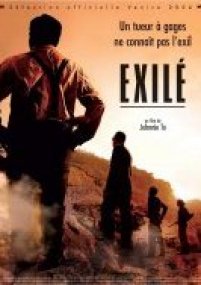 Depuis
Running out of Time
, Johnnie To s'est fait un devoir de redorer la carrière d'acteurs soit peu récompensés (comme Andy Lau), soit cloisonné dans des films de genre (comme NIck Cheung dernièrement). Sa nouvelle mission consiste à sauver la fin de carrière du légendaire acteur français Alain Delon, dont les chevilles l'ont empêché de passer la porte de la plupart des bons films français de ces 20 dernières années. Le challenge est de taille, le tournage débute en Octobre à Hong Kong, pour une comédie romantique tournant autour de d'une histoire d'amour entre Alain et Cecilia Cheung. Non je déconne, ça sera évidemment un polar. Wait and see donc.
François
16/6/2006 0:25

Lovers of HK Vidéo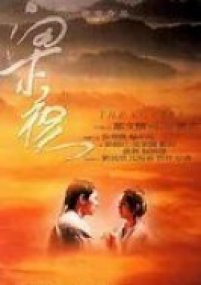 Firstly announced united in a collector double DVD, The Lovers and Love in the time of twilight are now announced with french subtitles on DVD for september 5th 2006, both released by HK Vidéo. The first one will have a single Collector release with a 60 page booklet in french. The second one will be released on a single DVD.
Ordell Robbie
9/4/2006 2:49

Election 2 : the trailer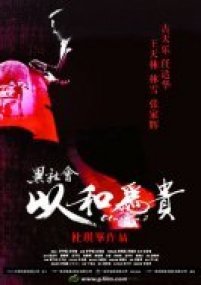 Johnnie To seems to be as prolific as usual and now is the turn of Harmony is a Virtue - Election's expected sequel - to show up with a trailer.
Synopsis and pictures can be found here : Harmony is a Virtue.
And the trailer is there.

Aurélien
21/9/2005 20:19

A Bruce Lee's statue in HK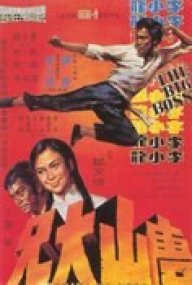 A bronze statue honoring the Bruce Lee's 65 years has been chosen to throne on the '"Avenue of Stars" in Hong Kong. After a vote of 57 000 fans web users to choose between 3 models, it's finally a pause extracted from
Fists of Fury
movie that won the contest. It will be inaugurate the following 27th of november.
more informations here

drélium
11/6/2005 21:09

Sha Po Lang : New Pics
Sha Po Lang, the new Wilson Yip movie with Donnie Yen, Sammo Hung, Simon Yam and Wu Jing, really makes the concerned ones pine for it. Screened in premiere at the last HK Fimart, SPL was also revealed at the last Film Market of the festival de Cannes. Sometimes presented by Donnie Yen, choreographer of the film, as the HK response to Ong-Bak, the first reviews and opinions available on the net and in a few specialized magazines foreshadows a work far more ambitious artisticly than the thaï hit : real scenario, sophisticated photography, quality soundtrack and improved playings (great performance from Donnie Yen and Sammo Hung, some say...). If SPL justify some comparison with Ong-Bak, it's less by the madness of its stunts - it's a kung-fu thrilller with "gunfights" rahter than a martial demo - than by the fury of an atmosphere where main characters don't fit into stereotyped classifications (bad guys vs. good guys). Apparently the fights purely martial are not many, but yet they would be the best you've seen for many years in HK, with a final fight with Sammo vs. Donnie described as "dantesque"...While waiting for news about a release date (end of the year for Hong-Kong) here in Europe, you can still watch the rather attractive trailer again, available since a few timme, and also swallow this few brand new pics.
Astec translated by
Archibald
30/4/2005 17:30

News HK : box-office and future releases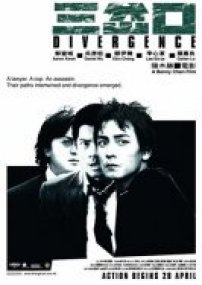 After a poor time in terms of news (because of the new design), HK news are back. What's up since beginning 2005 ? Well, the chinese new year was really so-so concerning box-office as well as films quality, the very dumb Himalaya Singh rises up to 15 millions meanwhile the entertaining but flavourless Seoul Raiders doesn't reach 10. This period was dominated by two US films, The Incredibles and Constantine.
Since then, the releases makes themselves rare and don't really meet success. We can nevertheless notice the Stephen Fung's House Of Fury 10 millions HK$ score, while the new UFO production, It Had To Be You didn't really manage to take off, alike the latest Pang Ho-Cheung's production, AV. However this one was selected by the Udine festival 2005 (more news soon).
Until the release of the two 2005 monsters, the next Tsui Hark and the next Wilson Yip, two major movies come out in Hong-Kong nowadays :
Benny Chan's Divergence, a sophisticated action thriller with an interesting casting (Daniel Wu, Aaron Kwok, Ekin cheng, Angelica Lee). After his action-pop movies (Gen X Cops & Co.), Benny Chan seems to confirm his turning set out on New Police Story and Heroic Duo toward more adult and dramatic movies.
The other release offering interest is Derek Yee's 2 Young, who gives his first real role to Jaycee Chan, Jackie Chan's son, who wasn't quite convincing in The Twins Effect 2. In front of him, another young actress, Fiona Sit and as supporting roles, Anthony Wong, Eric Tsang and Teresa Mo. As you'd have understood through the title, it's a teenagers story played by two young actors.
Two films we should observe, let's hope a increasing quality compare to this very quiet start of the year.
Francois
translated by
Archibald
28/3/2005 20:44

HK Awards 2005: all the results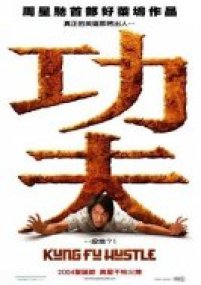 2046 and Kung-fu Hustle receive both 6 awards, and only the
One Nite in Mongkok
from Derek Yee manages to steal two important awards from the two biggest movies of the year in Hong-Kong. All the artistic awards went to 2046, when
Hustle
gathered without any surprise all the "technical" ones. Have a look at the complete results with the link below:
HK awards 2005
François
6/11/2004 8:23

HK news: Pang Pang Pang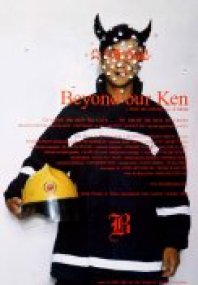 November will be a Pang month, as both Pang Brothers Oxyde and Danny will release their new movies, an action comedy with Ekin Cheng and Charlene Choi,
Leave me Alone
, and an horror thriller with 2R,
Abnormal Beauty
. To know more about those two movies, stay tuned on Cinemasie, some video should arrive soon.
But the directors with the three eyes are not the only "Pang" of the month, as the director of
You shoot, I shoot
and
, Pang Ho Cheung, will also release his new movie. It's called
Beyond Our Ken
, it's a black comedy starring Gillian Chung and Daniel Wu, and it was presented in Tokyo International Festival . To discover the movie, we have prepared a "home made" teaser, which will be followed soon by more exclusive news. Enjoy!

Teaser Beyond our Ken
François
1/10/2004 16:40

8 DVDs edition of the Infernal Affairs Trilogy!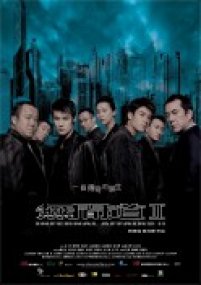 Megastar is preparing a brand new boxset of the trilogy, with 8 DVDs featuring some new special features:
-New 5h version of the trilogy, based on the IA timeline
-10 minutes of unseen footages from IA 1.
-New HD masters and 1,5Mb/s DTS ES soundtracks
-Nw boxset with a 100 pages photo album
Release date and price to be confirmed.
François
6/3/2004 14:51

Le plein de news d'Hong-Kong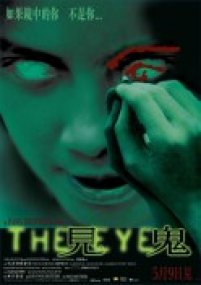 Un peu de retard dans les nouvelles de l'ex-colonie alors on va faire vite...
Tandis que The Eye 2 avec Shu Qi sort bientôt sur les écrans HK(le 18 mars), les deux frères repartent dans des production solo après cette séquelle. Danny part faire une comédie (Leave Me Alone) avec Ekin Cheng et Charlene Choi(réunis pour la 4ème fois à l'écran) tandis qu'Oxyde prépare un thriller(abnormal beauty) avec l'autre Twins, Gillian Chung.
L'autre actu importante est celle d'Eric Tsang depuis qu'il est revenu à la production. Son polar Underworld déjà évoqué arrive en fin de tournage mais déjà, la violence du film pourrait le classer en Category 3 (interdit aux moins de 18 ans).A noter aussi que spécialment pour ce film, Wu Chien-Lien a accepté de revenir devant les caméras HK pour un rôle secondaire certes mais ça devrait contenter ses fans. Après, Eric produira deux nouvelles comédies. La première est My Wife Is A man pour laquelle il a embauché Ha Ri-Soo, la star transexuelle coréenne (qui avait déjà joué dans Yellow Hair 2) qui jouera ici en compagnie de Jordan Chan et Chapman To. Après coup, viendra Love Me Not, comédie romantique entre Shu Qi et Daniel Wu.
Il y'a quelque mois, Josie Ho avait été classée dans le top 3 des stars plébiscitées par la communauté lesbienne de Chine. Ce n'est pas tombé dans l'oreille d'un sourd et dès lors, elle tourne actuellement Butterfly, film d'auteur de Mak Yuen Yun (primé antérieurement au festival de Venise en tant que meilleur réal débutant) sur le sujet où elle se frottera de très près la chanteuse chinoise Tian Yuan.
Malgré le flop d'Heroic Duo, Universe va produire un nouveau polar(Divergence) réalisé par Benny Chan avec entre autres Aaron Kwok, Ekin Cheng et Nicholas Tse.
Alors que Johnnie To est en train de tourner Breaking News, son prochain film est déjà annoncé et aura pour sujet une bande de losers qui se mettent au judo. Casting de stars comme d'hab': Tony Leung KF, Jordan Chan, Louis Koo, Aaron Kwok, Cherrie Ying.
Après le foireux Death Curse Cheang Pou-Soi revient auprès de Joe Ma pour tourner Love For Fears histoire de retrouver son inspiration d'antan. Niki Chow aura à nouveau le premier rôle et elle sera secondée par Eason Chan.
Avant de partir sur The Promise de Chen Kaige, Cecilia Cheung fera un petit détour par le plateau du nouveau Wilson Yip, une comédie en costumes où elle aura pour partenaire Francis Ng.
On entendait plus beaucoup parler de Gordon Chan mais voilà qu'il revient avec le futur tournage de First Lesson, un thriller avec Angelica Lee, Anthony Wong et Tony Leung KF.
Alain