news
10/12/2007 18:53

Gotham Godfather is Batman ?…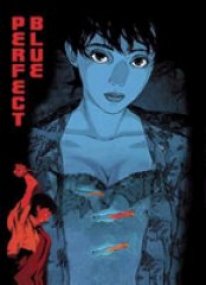 … Ou : « Batmanimé par Satoshi Kon ? »
C'est ce qu'annonce cette news de chez Catsuka.com. Pour donner de la valeur ajouté au prochain Batman- The Dark Knight de Nolan, tout comme pour les Animatrix un ensemble de courts métrages animés dédiés à notre Chevalier de la Nuit va voir le jour. Ou plutôt donc: va voir la nuit. « L'animation est prise en charge par le studio Madhouse, mais également par Production IG et le Studio 4°C », mais Satoshi Kon « n'a pas encore été officiellement annoncé ». Ca fait rêver en tout cas et ... Quoi? Le visuel de la news n'a pas de rapport? Oh ben si, c'est du Kon et... Que? Il est où Batman?... On en a un beau là de Batman, mais sinon z'avez qu'à imaginer que notre jolie Mima est en train de le regarder, Batman. Elle a les yeux noirs, tristes, mais comme disait Jack pendant son étrange Noël: "les citrouilles chantent et les chauves sourient". Donc tout va bien.
Arno Ching-wan
17/5/2007 13:32

Jason Statham Vs Jet Li - le Trailer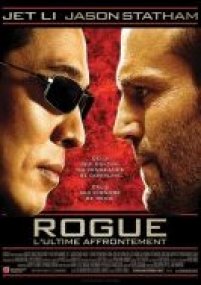 De bonnes nouvelles nous viennent de nos voisins transatlantiques puisque le film réunissant Jason Statham et Jet Li, War (anciennement Rogue) est fini de tourner, et même, nous balance sa bande-annonce histoire de nous faire bien baver avant la sortie américaine le 14 septembre. Le pitch est simple : un agent du FBI veut se venger de la mort de son partenaire tué avec sa famille par un tueur à gage répondant au joli petit nom de Rogue. Ce tueur n'est pas une jeune fille oscarisée avec une mèche blonde sur le devant mais bien le redoutable chinois Jet Li, et en conséquence, le rôle du flic retombe dans les mains de Jason.
Voila la bande-annonce sur Youtube, et n'oubliez pas le bavoir. Enfin, on pourra toujours patienter cet été avec les derniers Donnie Yen et Wu Jing
[Source : twitchfilm.net]
Elise
19/4/2007 20:55

Cannes 2007 : Le coup d'envoi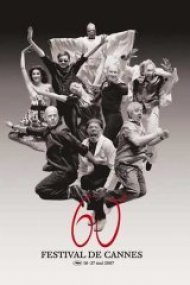 Les films en compétition du 60ème Festival de Cannes viennent de tomber. C'est sans surprise que Wong Kar-Wai ouvrira le festival avec, une fois n'est pas coutume, son dernier film
My Blueberry nights
, road movie dont on ne connaît pas grand chose encore. Le cinéaste coréen Kim Ki-Duk viendra quant à lui présenter
Braith
, tout comme son compatriote Lee Chang-Dong avec
Secret Sunshine
. L'Asie sera aussi représentée avec
Mogari No Mori
de la japonaise Kawase Naomi.
Du côté du jury, le cinéaste anglais Stephen Frears présidera la section Longs Métrages, soutenu par un jury composé de figures internationales, avec la présence entre autre, de Maggie Cheung. Enfin, le cinéaste chinois Jia Zhang Ke présidera la section Cinéfondation et Courts métrages.
Le programme complet et régulièrement mis à jour est disponible sur le site officiel du festival au format téléchargeable pdf.

Xavier Chanoine
7/2/2007 13:33

Hansel et Gretel adapté en Corée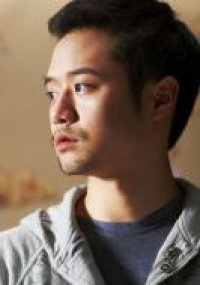 The Grimm Brothers' Hansel and Gretel, which will be made into a movie in 2007 by Antarctic Journal's korean director Im Pil-Seong, will be played by Cheon Jeong-Myeong, who starred in the 2006 thriller movie Les Formidables. Young actors will also be part of the cast, playing 3 brother and sisters, and great names of Chungmuro will be operating for this movie.
Hansel and Gretel will begin shooting on february 27th, and last 4 months in Jeju, Busan and Gyeongju.
[Source : Cine21]
Elise
23/1/2007 19:04

Alain Delon s'exile chez Johnnie To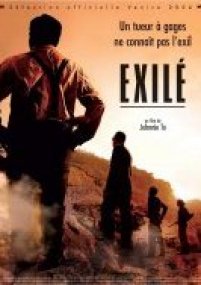 Depuis
Running out of Time
, Johnnie To s'est fait un devoir de redorer la carrière d'acteurs soit peu récompensés (comme Andy Lau), soit cloisonné dans des films de genre (comme NIck Cheung dernièrement). Sa nouvelle mission consiste à sauver la fin de carrière du légendaire acteur français Alain Delon, dont les chevilles l'ont empêché de passer la porte de la plupart des bons films français de ces 20 dernières années. Le challenge est de taille, le tournage débute en Octobre à Hong Kong, pour une comédie romantique tournant autour de d'une histoire d'amour entre Alain et Cecilia Cheung. Non je déconne, ça sera évidemment un polar. Wait and see donc.
François
16/6/2006 0:25

Lovers of HK Vidéo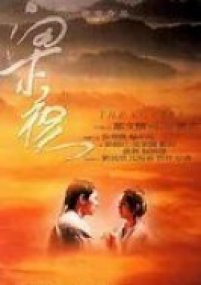 Firstly announced united in a collector double DVD, The Lovers and Love in the time of twilight are now announced with french subtitles on DVD for september 5th 2006, both released by HK Vidéo. The first one will have a single Collector release with a 60 page booklet in french. The second one will be released on a single DVD.
Ordell Robbie
21/5/2006 17:58

Choi Min-Shik et Bong Joon-Ho à Cannes contre les quota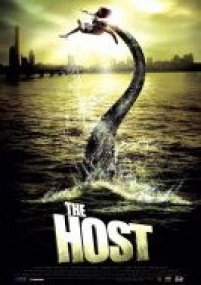 It seems that every day, Choi Min-Shik and Bong Joon-Ho play the watchmen in front of the Palais Lumière, around 8 pm, on the beginning of the night galas. They are protesting against the movie quotas reductions in Korea. Though Bong Joon-Ho is here to present his new movie The Host (괴물) in world premiere, Choi Min-Shik hasn't any movie to present during the festival, which means he made the trip only for the demonstration.
Elise
18/5/2006 16:30

Paris Cinéma pays tribute to young Korean cinema.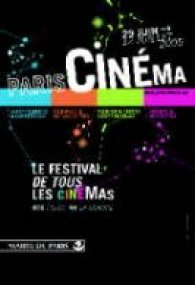 Film Festival Paris Cinéma will take place in Paris from june 27th to july 11th 2006 and will pay tribute to new Korean Cinema through a retrospective called Nouveau Cinéma Coréen. An IM Sang-Soo retrospective will be held in the director's presence with a Masterclass. First works of young directors such as BONG Joon-Ho, PARK Chan-Wook, KIM Ji-Wun and RYU Seung-Wan will be shown for the first time in France. 15 Korean movies unseen in France will be shown in a panorama called Nouveau Cinéma Coréen (2000-2005). Experimental cinema will be present with a tribute to Nam Jun Paik, a Carte Blanche to the Busan Contemporary Art Biennale and a meeting between artists Kim Woo-Djae and Jean-Claude Rousseau.
Ordell Robbie
17/5/2006 23:37

Korea in London with CJ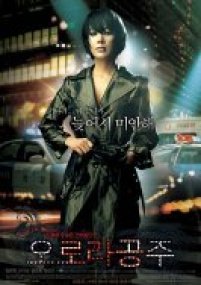 Due to the korean distributor CJ, from May 22nd to 26th will be held the
4th CJ London Korean Film Festival
. As last year the festival has received such a huge success, they decided to look forward by showing this year 9 recent korean movies, so we can have a snapshot of what Korea can make these days. Then, at the
Prince Charles cinema
, you will be able to look at some movies as
Princess Aurora
or
Rules of Dating
. And more than that, every screening will be free
So don't hesitate to go look for it if your in London between may 22nd an 26th
Elise
10/5/2006 12:56

Galileo Prize for Kitano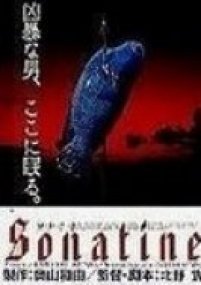 Kitano Takeshi will be in Florence, Italy on sunday to receive the prestigious Prize of the Galileo Foundation for his work as a director and his effort to support friendship between different cultures. Shimon Peres and Carlos Fuentes already received this prize.
Source: Libération.
Ordell Robbie