news Expatriates
17/5/2007 13:32

Jason Statham Vs Jet Li - le Trailer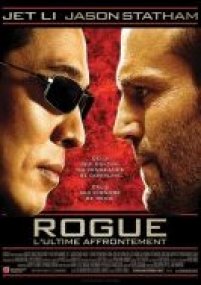 De bonnes nouvelles nous viennent de nos voisins transatlantiques puisque le film réunissant Jason Statham et Jet Li, War (anciennement Rogue) est fini de tourner, et même, nous balance sa bande-annonce histoire de nous faire bien baver avant la sortie américaine le 14 septembre. Le pitch est simple : un agent du FBI veut se venger de la mort de son partenaire tué avec sa famille par un tueur à gage répondant au joli petit nom de Rogue. Ce tueur n'est pas une jeune fille oscarisée avec une mèche blonde sur le devant mais bien le redoutable chinois Jet Li, et en conséquence, le rôle du flic retombe dans les mains de Jason.
Voila la bande-annonce sur Youtube, et n'oubliez pas le bavoir. Enfin, on pourra toujours patienter cet été avec les derniers Donnie Yen et Wu Jing
[Source : twitchfilm.net]
Elise
12/9/2003 1:17

Kill Bill Volume 1: the Trailer and the movie's length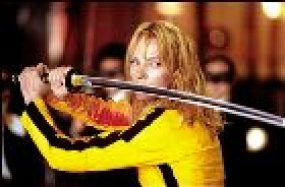 After a teaser as full of action as many trailers which made a buzz on the web, here's the trailer of Kill Bill Volume 1, the new film by Quentin Tarantino with Yuen Woo Ping as a choregrapher, legendary martial arts stars Sonny CHIBA and Gordon LIU Chia Hui and young japanese actress KURIYAMA Chiaki. The official running time of Volume 1 is 1h52. For Volume 2, nothing has been announced yet.
Ordell Robbie
8/8/2003 1:52

Seagal and Vandamme: the has-been are back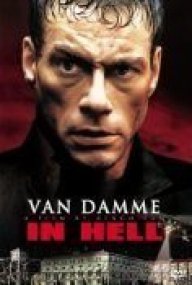 That's when we thought that they were going to join Chuck Norris in the club of "Direct-to-video stars" that Jean Claude "Aware" Vandamme and Steven "Arm-breaker" Seagal are back in the spotlight thanks to some projects strongly related to Asia. JCVD has understood with Replicant that Ringo Lam is the only director who understands him and make good use of him. As a consequence, we should see him a lot in front of Ringo's camera. For Steven, the approach is a bit different, he is shooting or will be shooting a lot of movies in Asia and with asian staff.
The Savage (aka Hell) : the "Prison On Fire" of Jean Claude Vandamme and Ringo Lam has already a website ... in Spain! (Official spanish website) with a quite promising trailer... in spanish of course. Violent, dark, it's 100% Ringo's style. Let's hope and see...
After Death : we were expecting "The Monk", but Lam and Dam should be working on this 20 millions dollars project in 2004.
Out for A Kill : Now about our beloved Steven, we have this 20 millions US$ actioner. Seems that there is more action than usually, and the first reviews are much better than the ones for the latest productions from Steven. Have a look at the trailer...
Yakuza : another big project for Steven (with Gengis Khan) with this 35 millions US£ remake from Sidney Pollack's Yakuza. The interesting fact being that Donnie Yen and Corey Yuen should take care of the fight scenes. Not as crazy as his movie with Ching Chiu-Tung of course, but quite interesting...
Unleashed : Ringo Lam is not always shooting for JCVD, and this time it's Steven Seagal who is producing the movie. We don't know a lot about this project, except that it has a comfortable 22 millions US$ budget.
Belly of the Beast : we already talked about it a few weeks before, here comes the UFO, the Ching Siu-Tung actioner with Steven Seagal, shot in Thailand, with an 18 millions US$ budget. Russel Wong joined the cast, and the shooting is over. .
sources: imdb and google

Astec