Beautiful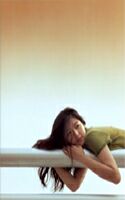 Korea has long ago stopped suprising me with the quality of their movies. Especially the drama and romances. From Christmas In August and One Fine Spring Day to Lovers Concerto and one of my favourite movies of all time My Sassy Girl. Il Mare is no exception to this consistency. In fact it is one of the finest examples of Korea's movie industry. I would go as far to say it is one of the finest examples of romantic drama in any movie industry.
The story is magical, both literally and in how it makes you feel afterwards. It is one of those movies where even the hardest and most cynical of hearts must feel themselves melting. Certainly to enjoy this movie on a plot level there must be a certain suspension of belief, but after all where love is involved sometimes in the real world even the strangest things can happen.
The story begins with Eun-ju (Ji-hyun Jun of My Sassy Girl) moving out of her exquisite seaside home and leaving a christmas card in the mailbox asking for any mail to be forwarded to her. As this happens we see the original occupant Sung-hyun ( Jung-jae Lee of Last Witness) of the house - some two years earlier - moving in. Strangely he is the one who recieves the letter and the two begin a correspondance.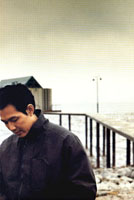 At first they seem wary of each other and find it hard to believe each others claims of belonging to a near past/future, but ultimatley the devastatingly lonely Sung-hyun and the heartbroken Eun-ju find solace in each others letters and begin to fall in love.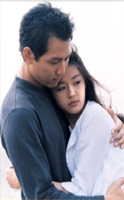 To go further into detail would spoil the movie but suffice to say the way it unfolds is deliberate and moving and fantastic to behold. The acting is superb and the characters demand empathy from the viewer and you desperatley want them to find peace with each other. The camera work is also exceptional. Full of long shots of beaches, as well as lingering sunsets and the extraordinary structure that is the seaside house Il Mare. This movie oozes romance from the first to last frame both in visual style, through the soundtrack and through the dialogues and monologues from the characters.
If your a hopeless romantic, a lover of excellent camera work or just looking for something to keep the girlfriend happy then this movie is one of the finest. The ending is glorious and subtle at the same time - the perfect combination for a film of the same mood.