The Bitterness of Love, the Sadness of Life. A masterpiece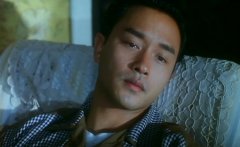 Days Of Being Wild, as it was often said, is an embryonic In The Mood For Love. But on many levels, this one is superior to his little brother from Cannes. Days Of Being Wild is slow, so slow that, as for a lot of "art" movies, many will be repulsed by the very first scene. However, to be totally objective, this film, shots after shots, scenes after scenes, sweats talent. Actors seems to be at their top and give great performances, the story itself invites to reflection and even to identification for those who'll recognize themselves in the movie. While ITMFL appeared to me more "narcotic" because more meditative (though it sounds hard) and filled with an artistic arrogance for its seems full of itself and its rising recognition. Days Of Being Wild however work of youth, doesn't suffer from such shortcomings.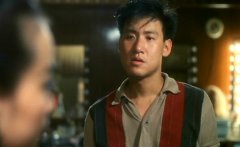 Add to this a most impressive cast (though surmounted a bit later by Ashes Of Time) : Maggie Cheung Man-Yuk seems to have left the Miss HK podiums far behind already at that time as she shows an impressive sobriety. Andy Lau Tak-Wah is skilfully directed and escapes to all of his usual shortcomings. Carina Lau Ka-Ling is excellent as usual, while Jacky Cheung Hok-Yau impress in his looser buddy role, nearly austist. But the one without whom the movie is almost nothing is Leslie Cheung Kwok-Wing (peace) who shows a performance as impressive as disturbing.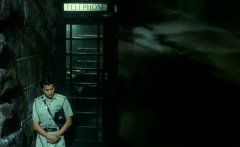 He owns each shot, never does too much, always on the good tone in every single shot. He won the best actor HK Award for this performance, by the way.
The direction is wonderful, without any twisted ideas, all in sobriety, Wong Kar-Wai manages to inovate in his shots like in his staging. Once again, the actors direction is spotless, he manages to pull out the best from everyone and that, despite a heavy and kind of risky cast, in a perfect harmony.
In Brief, on top of being an incontrevertible movie, this "art" film a bit slow but so beautiful, will surely bring the anti-InTheMoodForLove together with Wong Kar-Wai. Through its exemplary photography and visual direction and thanks to most brilliant actors, Days Of Being Wild is a masterpiece one should see.
Rebels Without a Cause
Days of Being Wild is the masterpiece of Wong Kar Wai's "slow" mood, much better than worldwide hit In The Mood for Love. I'll never forget. The use of the watch in the first to make the moments spent with the loved one count. The missing earring. Leslie Cheung dancing to the beat of Xavier Cugat's mambo in front of his mirror. Actors and actresses who are litteraly the definition of glamour. The final train scene. The elegance of Wong Kar Wai's classical directing and the discretion of Christopher Doyle's elegant photography. Trying to be Rebel without a cause heroes. For all the images remaining in the viewer's mind years after its discovery, Days of Being Wild matters.