Andy Lau : My Story
Here in Western countries, the name of
Andy Lau
doesn't always ring a bell, you sometimes vaguely remember him thanks to some movie released here like
House Of Flying Daggers
. For many others, he is the handsome hunk and occasionnal fighter of numerous Hong-Kong movies . Andy Lau Tak-Wah is more than just a face in HK cinema industry, he is one of the greatest star of Hong-Kong, maybe of all Asia...
First Steps
Andy Lau Tak-Wah
, was born as Lau Fook-Wing in Tai Po in the New Territories of Hong-Kong on 27th September 1961, year of the Ox.
He grew up in rather poor family and confess that he had to go get some water several kilometers from his home as he didn't have running water. He makes a regular school curriculum though but still give up to become an actor at the age of 19. In 1980, he enters the
TVB
's 10th acting academy (TVB is one of the biggest tv channel in HK) and become a studio actor rather classic and only gets some minor roles in tv series.
It's only 2 years later, in 1982, that he start to get famous. On TV side, he plays in a serie called
Head Fo The Sun
(Ban Heung Tai Yeung), which worked pretty good, and on cinema side, he plays his first role in
Ann Hui's
Boat People
. But in 1983, he plays the main character in the tv serie
Return Of The Condor Heroes
, a most cult serie in Hong-Kong even today (see
Herbal Tea
), adapted from
Louis Cha's
famous novel. He then becomes one of the
TVB's Five Tigers
(along with
Tony Leung Chiu-Wai,
Miu Kiu-Wai
,
Ken Tong Chun-Yip
&
Felix Wong Yat-Wah
) with whom he played (with
Leung Ka-Yan
also) in
The Tigers,
a 1991 film of
Eric Tsang Chi-Wah
.
Uncertain but winning beginning
However, despite his growing celebrity, Andy Lau experienced a dark time in his career. Indeed, in 1986,
TVB
channel wants him to sign for another five years but Andy refuses which is gonna cost him : he is simply boycotted from tv for months. He will be put back on track with cinema with the help among others of
Chow Yun-Fat
with whom he shot 2 films in 1987 by the way :
Rich & Famous
and
Tragic Hero
and in 1989 the unavoidable
God Of Gamblers
.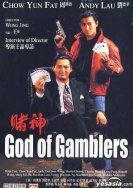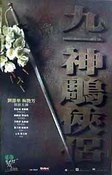 He resolve his contracts problems toward TVB in 1988 and then dedicated himself entirely to cinema. Between 1982 and 1995, Andy Lau starred in more than 90 films...which implies of course that most of them have a questionnable quality. In 1991, he founded his own production company
Teamwork Production
whose first film is
Saviour Of The Soul
.
Second career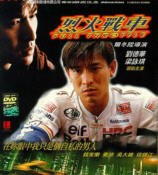 He plays a street moto racer in
Full Throttle
in 1995, a movie which came with an incredible success with more than 30 million HK$ at the box office (score that he beat only two times since with
Love On A Diet
and
Infernal Affairs
). That movie more or less represents a turning point in his career are at least, the moment when he started to shoot way much less films (he shot 15 movies in 1989 !) and to choose much better his roles even if he doesn't forbid himself soapy romantic comedies and others
Conman
for times to times.
Even they meet each other since TVB period already, Andy Lau will only work for
Johnnie To Kei-Fung
in 1996 in
A Moment Of Romance 3
. Andy has shot not less than 8 movies for To, movies which constitute a large part of must see in both their careers.
He has always spoken a good mandarin which allowed him to star in chinese films recently like
House Of Flying Daggers
or
A World Without Thieves
.
Diversified actor
Andy Lau, except maybe for his pretty mug in his youth, doesn't have anything to sell. By that I mean that he doesn't know how to fight like a
Jet Li
, he doesn't do stunts or comedy like a
Jackie Chan
, he doesn't have the charisma of a
Chow Yun-Fat
(by the by, who does ?).
This maybe what keeps him from making a smash hit here in Europe and in America but that also and mostly his trump.
He is just an actor, it's that simple, he can therefore play as easily in intimist film from directors like
Ann Hui On-Wah
(
Boat People, Zodiac Killers
) or
Wong Kar-Wai
(
As Tears Go By,
Days Of Being Wild
) as in action movies of
Samo Hung Kam-Bo
(
Twinkle Twinkle Lucky Stars
) or
Corey Yuen Kwai
(
Magic Crystal
) or even on
Wong Jing
or
Stephen Chow Sing-Chi
comedies. Besides, he export himself pretty well recently in western countries in cinema as on the video market.
Andy the singer
Andy Lau, like every stars in Hong-Kong ended up starting a singer career in 1985 with his first album (
Only Know That I Still Love You
) which doesn't made a great success. He only takes off with his smash hit album
Would It Be Possible ?
, third times platinum disc.
In 1991, he was elected one of the
Four Heavenly King Of Cantopop
(nothing less !...) along with
Jacky Cheung Hok-Yau
,
Aaron Kwok Fu-Sing
and
Leon Lai Ming
. This singer career led him to become a great showman and to perform every year some marathon concert tours in Hong-Kong and in all Asia (like every music superstar....) with gigantic 3 hours shows with dances and precise staging.
Besides, he produced in 1997
Made In Hong-Kong
and in 1998
The Longest Summer
, two
Fruit Chan Goh's
movies way much more artistic but also different from what what's usually done in HK.
Except for a ubiquity skill, such a singer and actor career recquires if not demands a total devotion to his work, that may explain why his private life is that unknown for everyone, though this can also be explained by the fact that he decided to hide his affairs since medias pression push him to end up a relation with the ta´wanese actress
Yu Ke-Xin
.
Selective Filmography
With more than 100 films in his filmography, the choice is tough for non initiated like for the others, therefore, this portrait comes with a selection of Any Lau's main movies through this serie of reviews by myself (watch out !) divided in three parts : 21 "Must See !", 10 "Why Not ?" and 5 "Surely Not !", click & enjoy !
Must See ! :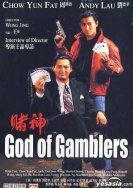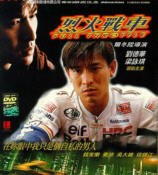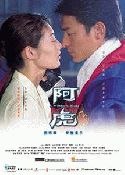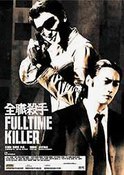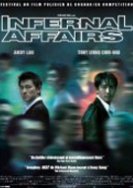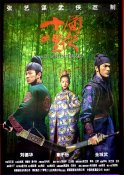 1/
As Tears Go By
-
2/
God Of Gamblers
-
3/
Days Of Being Wild
-
4/
Island Of Fire
5/
A Moment Of Romance
-
6/
Kawashima Yoshiko
-
7/
Lee Rock
-
8/
Saviour Of The Soul
9/
Full Throttle
-
10/
Shanghai Grand
-
11/
Island Of Greed
-
12/
A True Mob Story
13/
Running Out OF Time
-
14/
A Fighter's Blues
-
15/
Needing You
-
16/
Fulltime Killer
17/
Love On Diet
-
18/
Infernal Affairs
-
19/
Running On Karma
-
20/
Jiang Hu
-
21/
House Of Flying Daggers
Why Not ? :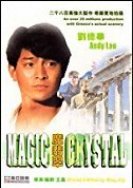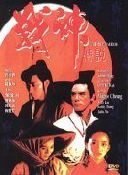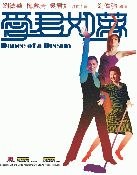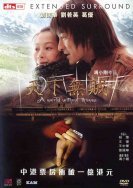 1/
Magic Crystal
-
2/
The Tigers
-
3/
Tricky Brains
-
4/
Zodiac Killers
-
5/
Moon Warriors
6/
The Sting 2
-
7/
Dance Of A Dream
-
8/
Fat Choi Spirit
-
9/
Infernal Affairs 3
-
10/
A World Without Thieves
Surely Not ! :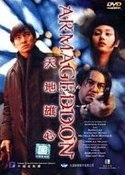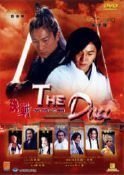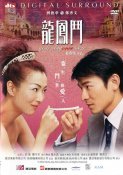 1/
Prince Of Temple Street
-
2/
Armageddon
-
3/
The Duel
-
4/
The Wesley's Mysterious Files
-
5/
Yesterday Once More
Conclusion
On top of being an actor with impressive collaborations (it's easy, he worked with all the greatest), Andy Lau Tak-Wah is actor who has shown a real sense of career through his roles choices which made him progress greatly as an actor as well as singer.
He is doubtlessly the remaining actor who yet faced successfully the post handover period (from England to China). Andy Lau has always declared that he was a huge fan of Elvis Priesley, well then, you can say that at least in Asia and in a quite different style, he became his worthy successor.