A commercial chinese new year romance which doesn't bring much except money to Milkyway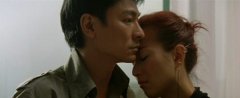 You see Andy Lau Tak-Wah and Sammi Cheng Sau-Man on a doubtful dazzling pink poster, the movie is directed by Johnnie To Kei-Fung, we're in a chinese new year period...your hunch is right, Yesterday Once More is a typical low-level romance. The film relates the story of a thieves couple lovers of cigars, good french wines and sports cars. At the very beginning of the film, Andy breaks up with Sammi who later feigns to marry a mama's boy in order to steal her marriage gift, that is to say priceless diamond necklace. Except that when Andy gets wind of all this, he decides to steal it too.
The thing which's disturbing is that on several occasions, you have the unpleasant belief to be in front of Johnnie To movie... but one that you've already saw. The go of Andy who never loses at gambling, it faintly reminds Fat Choi Spirit and the likeness with Running Out Of Time is disturbing. However, let's make things clear, it remains viewable of course...I mean this is a Milkyway, but too many themes are adressed, and too confusingly. Following the exemple of Running On Karma, when the movie ends, you've got here the feeling that you don't exactly know what the movie was about.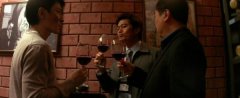 Were we talking about thieves, a love story or even about gambling ? Except that ROK seemed to bring one theme after another, while in Yesterday Once More, everything appears to be mixed together and not for the best.
Andy Lau doesn't even seems to give of his best and Sammi, on the other hand, grow prettier years after years. Concerning their "couple", it's far from being the first time that you watch them, and the alchemy seems to shrink. The supporting role of the doctor with his typical chinese sighs (hai !...) and his inopportune snuffling is however excellent.
The movie offers us a little trip in Italy which isn't displeasing and it's Sammi who takes care of the movie song rather enjoyable.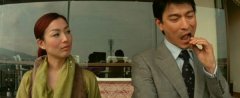 Anyway, Yesterday Once More is such a parade of brands and sponsors of all kind from end-to-end that the end credits opens on a exhaustive acknowledgement list. Adding to this the reunion of the Andy/Sammi couple, you can say that Johnnie To directs us here a fat commercial romance in order to raise Milkyway's boxes. Let's hope that it will help to produce excellent films in the months to come, which wouldn't amaze anybody.
In Brief, a disappointing chinese new year romance which gathers the well-known couple Andy Lau-Sammi Cheng, what's what Johnnie To delivers us with his story of thieves in love way too confusing. Yesterday Once More is quite disappointing because of its (too big) commercial side but augurs godd Milkyway productions to come. It's preferable to stay away though.