A good triad thriller pretty dark and suffocating endowed of a very good scenario
Here comes Jiang Hu, the promising thriller bringing Andy Lau Tak-Wah and Jacky Cheung Hok-Yau together along withEric Tsang Chi-Wai in a small role but most of all as the producer launching again a young director, Wong Ching-Po (it was also the case with Edmond Pang Ho-Cheung for Men Suddendly In Black). Add to this the presence of Shawn Yu Man-Lok & Edison Chen Koon-Hei in the casting and a tendentious musical score and the comparison with Infernal Affairs is unavoidable.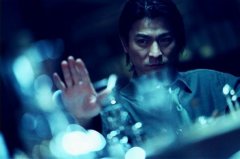 Well the comparison and the common points stop there, to the packaging voluntarily alike but who yet delivers a totally different content because purely centered on triads.
By the way, let's do a little triad history lesson :
Jiang Hu (literally "Rivers & Lakes", the equivalent of the "underworld") is the word originally refering to the world of legendary swordsmen and assassins described in chinese literature and Wu Xia Pan movies (famous exemple : Crouching Tiger, Hidden Dragon). Because actually, triads (Hak Sei Wui in cantonese), were at the origin, societies more or less secret sometimes led by religion but most of the time headed by nobles or important people, dissident to the reigning court. Triads, despite their resistance to the hostile system (not for all), claimed a status of "protector" of some shops or district, collecting taxes ; some even started to fall into smuggling. The most famous triads societies are White Lotus Sect, the Boxers, Heaven & Earth Society (the one wich Fong Sai Yuk had connections with)... Once times and morals has changed, these societies became simple criminal organizations now qualified as mob, but we still call them Hak Sei Wui and their world Jiang Hu (in mandarin).
Then, you realize through the first minutes that you're actually in front of a dark thriller.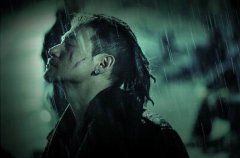 Indeed, we discover Andy Lau in the shoes of a very mysterious Tai Lo (Boss) who apparently just survived a murder attempt (you learn that in the very beginning), and on whom we won't learn much. There is also a phenomenal Jacky Cheung in his right-hand man role with attitude and a doubtful loyalty and who apperas to be a as brutal as he's violent. And the very good performance of Jacky, next to an almost deceiving Andy Lau, really carries the movie on his shoulders also because he gets a really interesting character and a few lines of quality : he compares the triads hierarchy with the Imperial Court and says that sometimes, you have to get rid of the corrupted eunuchs.
This main plot is crossed by another one, a second story. In this one, we follow the two young actors Edison Chen & Shawn Yu who get their first job in the Jiang Hu (the underworld). Edison Chen is not bad but is again far from his excellent colleague Shawn Yu who confirms his "actor-to-follow" status.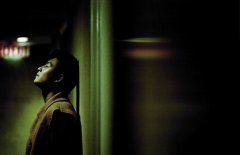 The directing is rather classic but offfers a few good scenes ideas like the shot of the fight where the shots overlay each other with corpses pile up in the background or also the novelty Wong Ching-Po dares to propose in the scene where Jacky & Andy eat together. The musical score is ecellet in tems of effects, however, we quickly forget the musics.
In Brief, its interesting scenario and the fact that it comes fill in our video stock in this poor times for hong-kong cinema (although, it's coming soon...) make of Jiang Hu a good triad-thriller to see.