Got Milk...yway ?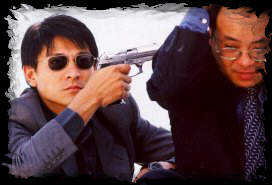 Running Out Of Time is one of the great Milkyway's. Firstly because it brings together the two most emblemetic hong-kongese actors since the hand-over : Lau Ching-Wan & Andy Lau Tak-Wah. Lau Ching-Wan because, from Johnnie To Kei-Fung himself, he's the actor who represents Hong-Kong the best since Chow Yun-Fat and it's true that he has impressive playing technic and magnetism. And Andy Lau because he's just the greatest star of the ex British colony since 1997, thus standing for the more "accessible" of the movie. But is also a great film for he represents the height (at least, in terms of box-office) of Milkyway thrillers as it brought so many people in movie theatres at that time (3 times more than The Mission and 5 times more than PTU), which isn't a proof of quality alright, however, it means hat the mix of the lightly more commercial side of ROOT (mainly built-up by the presence of Andy Lau) and of the typical To's thrillers atmosphere, did manage to attract people in HK and even overseas.
It's this mood which create all the charm of a such a film, everything is wavering, events the movie is punctuated with are like poundings on a heartbeat, stones disturbing the peaceful surface of the water for a instant, before leaving it to its stillness again. It's close to the effect the movie creates in you, as if Andy's physical pain contrasted with the senerity he shows and he gives to the movie.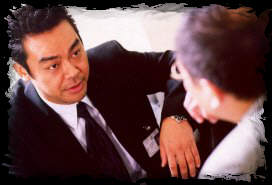 This is the story of a man (Andy Lau) who has four weeks to live left and who therefore decides to launch himself into one last game, and in the same time settle things, in which he's going to lead a police negociator (Lau Ching-Wan) who's terribly bored. Ok, the "dying man making a last great job" trick, it's deja-vu but it remains effective and firstly you eventually justify Andy's actions (you have nothing to lose when you're about to die) but you even take up with him, more some understanding than compassion and there, lies the genius of the two frenchies writers, of the director Johnnie To and of Andy Lau himself, it's that despite the seriousness of the situation, the thief character never falls into easy & boring soppy-sick man.
Andy Lau is excellent and won for this role the best actor Hong-Kong Awards quite rightely. He shows a sobriety and a bluffing internalization, the exact opposite of what he brings us later in Fulltime Killer, where he's also quite convincing nonetheless. I think that with ROOT, he finally proves his now well-build talent, and because of this, deserves this award. Lau Ching-Wan is brilliant, he deserves the best actor award as much as Andy (award that he still didn't win, surprising for he's doubtlessly one of the most gifted hong-kongese actor !) for this performance as refreshing than impressing. Lam Suet et Hui Siu-Hung fulfil their comic reliefs fonction while Yoyo Mong Ka-Wai, even if she's far behind Ruby Wong Cheuk-Ling, builds herself step by step.
The visual direction is commentless, we're far from technical mechanism of Andrew Lau Wai-Keung, here the felling goes first, which doesn't mean there's not a perfect technic, it entails however to pass on something, to make the viewer sit and to make him feel things with a rythm, a color, a visual, in other words, a soul. Raymond Wong Ying-Wah's soundtrack is wonderful, it carries the movie magnificently and doesn't weight on any scenes.
In Brief, this thriller rather light brings toghether every qualities desired : an excellent scenario, great actors, an absorbing mood, a top-notch direction and a gorgeous music to come with. Anyway, you must've understood, Running Out Of Time is a movie not to miss, absolutely not !...